Today Car Removal offers the convenience of getting your car removed when you want it removed. We are the Car buyers, wreckers and removal company that guarantees not to waste valuable time from your day. We get to you quick to buy and remove your vehicle. Get up to $7999 cash for your car today, and a free car removal anywhere in Sydney. Give us a call, and we'll give you a quote.
Call us at 048 1771 353
Fast & Convenient – Same Day Car Removals with Cash For Your Car
We know our customers are as busy as us and don't want unnecessary time wasted from their day. We are the auto buyers and wreckers that schedule convenient car removals which take under an hour. We don't ask for a towing charge, nor do we schedule car removals at inconvenient times for our customers. Our car removal technicians collect vehicles around the clock, so we are there when you have a few minutes to spare.
Our Free Car Removals in Sydney take less than an hour to complete. That's not much time when you figure you are left with up to $7999 cash for your car, and your property is cleared of your unwanted vehicle.
We remove every make and condition of vehicle:
Used, Damaged, Scrap, Rusted, Accident, Old, Unwanted, Broken, Engine Damage
What better way to sell your vehicle than for Cash Up To $7999 and free collection and towing. That is what Today Car Removal provides to all our customers in Sydney.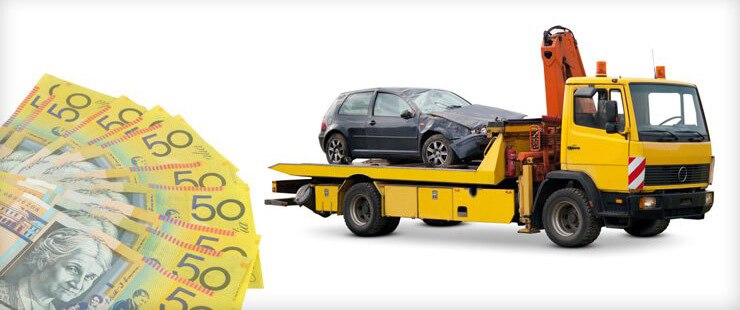 We offer:
Quick car collections
Weekdays, weekends and holidays
Day or night removals
Cash paid for your vehicle at the time we collect your auto
How It Works-
There's no stress involved, and not much time involved to get your vehicle sold. You don't have to fix or polish your vehicle, simply clean out the interior and/or bed of the auto and we'll be on our way to buy it. But, not before we make you an offer as we understand that your time is as valuable as ours. To get your vehicle sold to Today Car Removal:
1. Contact us by giving us a call at —- or completing our "Get a Quote" form. Our car appraisers are quick to make offers but first require the make, model, age, and condition. Once that information is received, we'll then make you a Cash for Cars offer.
2. If you like our offer, then simply say the word "Sold". If you aren't sure, then let our appraiser know you'll think about it. If you feel our offer is not in the ball range, you'd hope, then reject the offer. There is no obligation and no pressure to accept our Cash for Cars offer.
3. Schedule a free Car Removal whether today, tomorrow or sometime in the near future. Our technicians work around the clock, providing quick and convenient Car Removals at times convenient for our customers.
4. Have the title of ownership or scrap title for the vehicle ready to provide our car technician when he arrives. Our technician will politely greet you, ask for the location of the vehicle to confirm its make and condition, provide the necessary paperwork, and exchange the cash for your vehicle.
5. You count your cash.
The entire process is that simple and leaves you with a free car removal and cash up to $7999 in your hand.
Call us at 048 1771 353
Complete our "Get a Quote" form
We come to any location in Sydney to remove vehicles for free